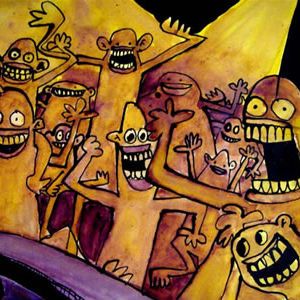 The third and final installment in our third birthday music giveaway is here - the four track "Departures" EP. Featuring a track each from the core team at Little Rock, this is some straight-up, no-bullshit, dancefloor-aimed action.

So you get some plantfood-house from Dalai Dahmer, some shuffle-techno from Line Idle, a bit of swung minimalism from Kid Ritalin and an afro-funk groove from the Two Two Kru (aka The Niallist).

Lil066 Departures EP by littlerockrecords

The full EP can be downloaded from this link:
http://www.littlerockrecords.com/releases/Lil066_DEPARTURES_EP.zip

Big thanks to Peter Collins for the lovely artwork. Enjoy!