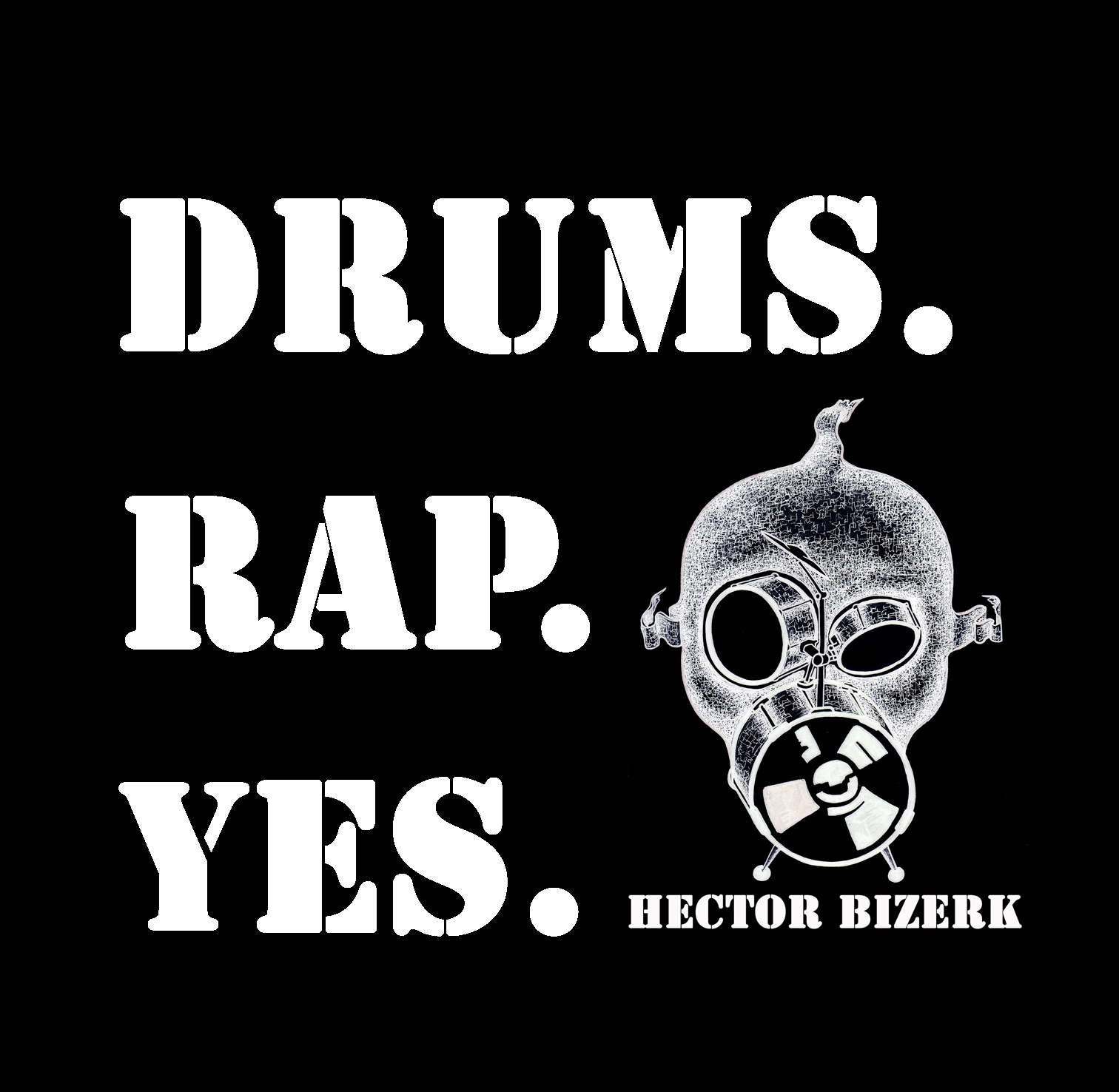 Stripped-down Scottish rap duo
Hector Bizerk
have put their debut album
DRUMS. RAP. YES.
up for stream on Soundcloud today - the album will be available via iTunes next week. It's a feverishly intense, densely literate take on Scottish hip-hop, as drummer Audrey Tait flexes and batters her way through complex polyrhythms and stop-start time changes, while rapper Louie (whose excellent solo album
The Discernible Truth
is also well worth checking out) constructs intelligent, considered rhymes with technical precision and fevered enthusiasm. It's a terrifically exciting debut, and is sure to set the Scottish hip-hop scene, and the musical landscape in general, on fire. We're planning on getting Hector Bizerk in for a chat on an upcoming Shallow Rave show, so stay tuned to the blog for news.
Read Texture's interview with Hector Bizerk over at The Skinny
.